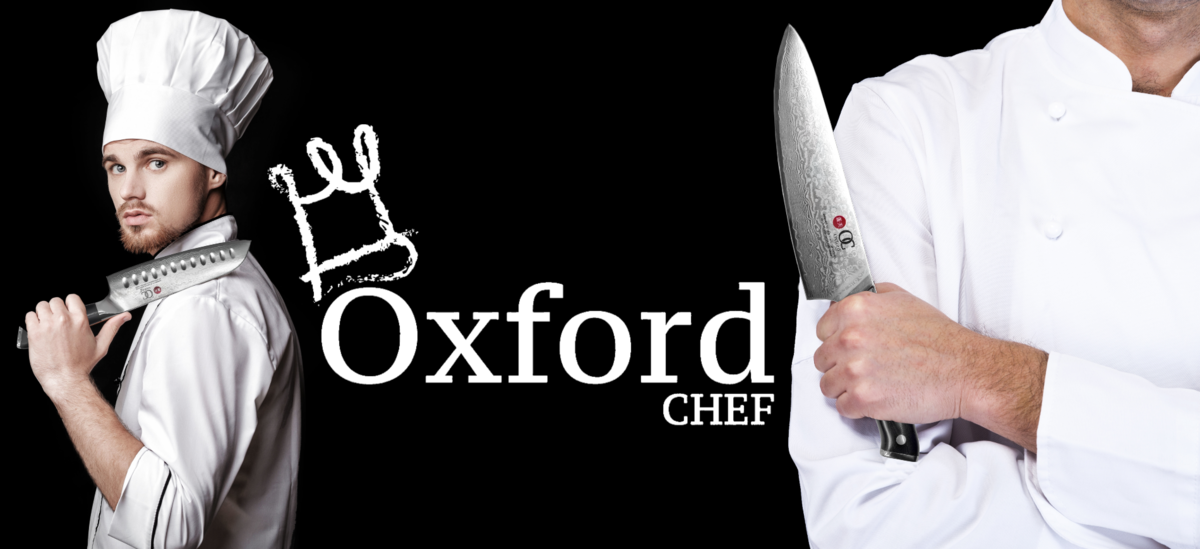 "Three Virtues" in Japanese, the word Santoku refers to the three main ingredients that this multifaceted knife was created for: meat, fish and vegetables.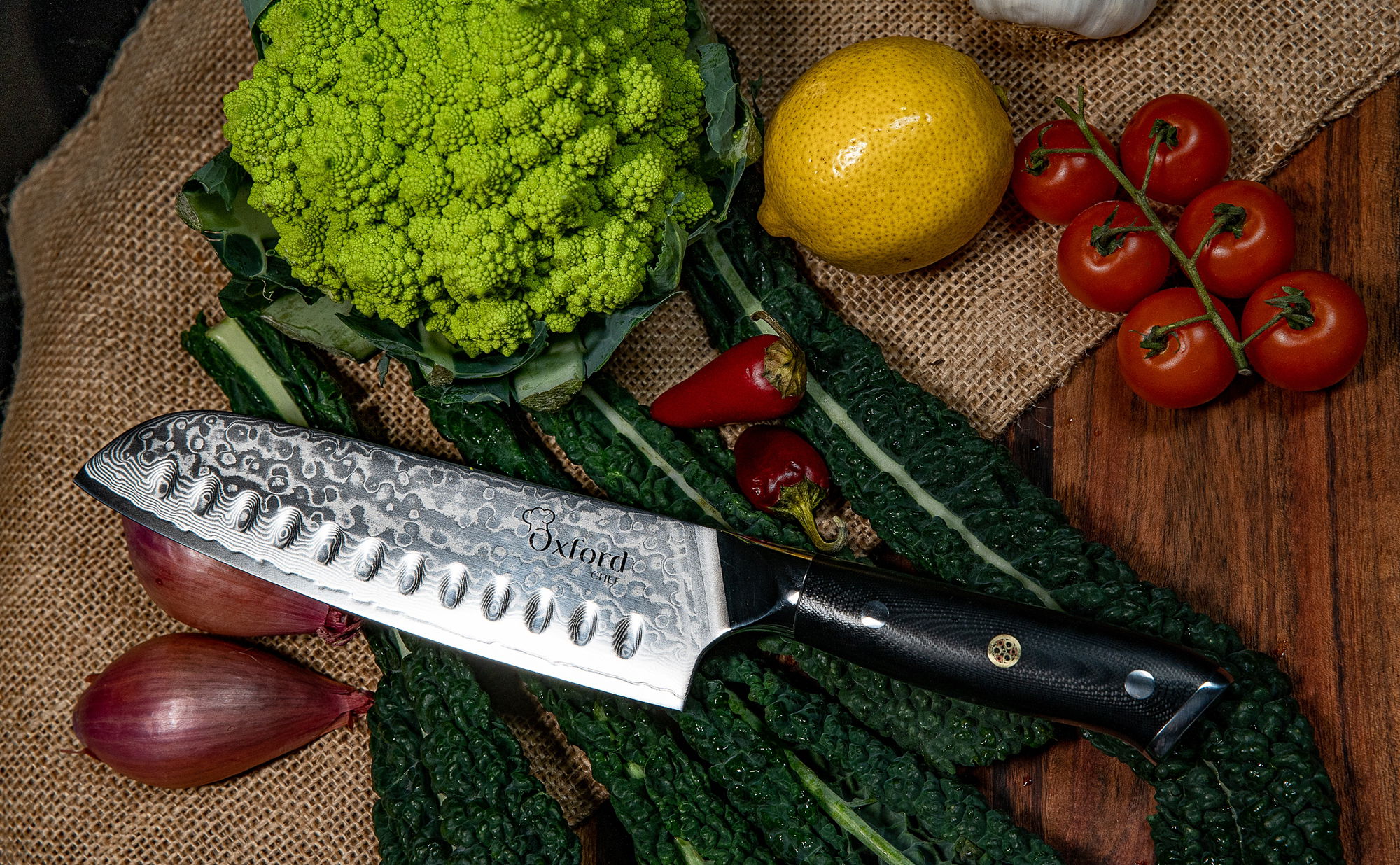 Lighter and more agile than a classic western chef knife but just as versatile, the Santoku has seen an emergence in the western kitchen during the last 20 years


Primarily designed for an up-down or push-cut motion, the Santoku can be used for draw cutting and, due to it's slightly curved blade, a rocking motion is also promoted.


This Oxford Chef Santoku knife represents the culmination of millennia of Asian knife making experience. We've chosen the finest materials, most sophisticated bladesmithing techniques, and ideal design to bring you this indispensable masterpiece of the kitchen.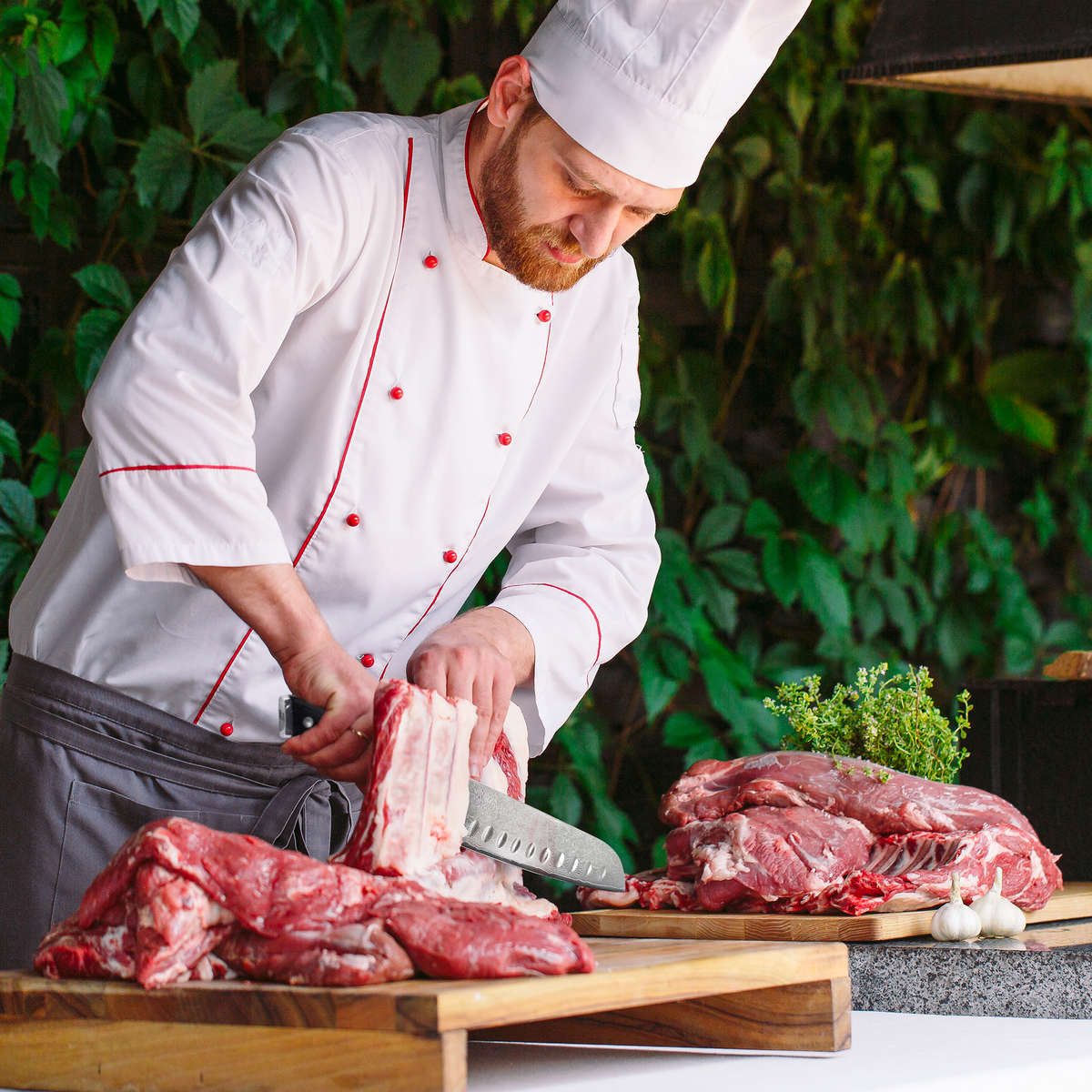 Best used for:
Cutting meat
Scooping food off a cutting board due to wide blade
Creating fine slices, particularly useful for vegetables and seafood
Slicing, chopping or dicing fruits, vegetables and nuts
Slicing cheese
Mincing meat or herbs
Looking for the Best Quality Santoku Knife on Around?
Look no Further: Made from the finest materials known to mankind, this masterpiece of the professional kitchen is forged with an authentic Japanese VG-10 "Super-Steel" cutting core to ensure flexibility and maximum edge retention without dulling or chipping. 66 layers of high carbon stainless Damascus steel cladding add beauty as well as resilience against both rusting and corrosion.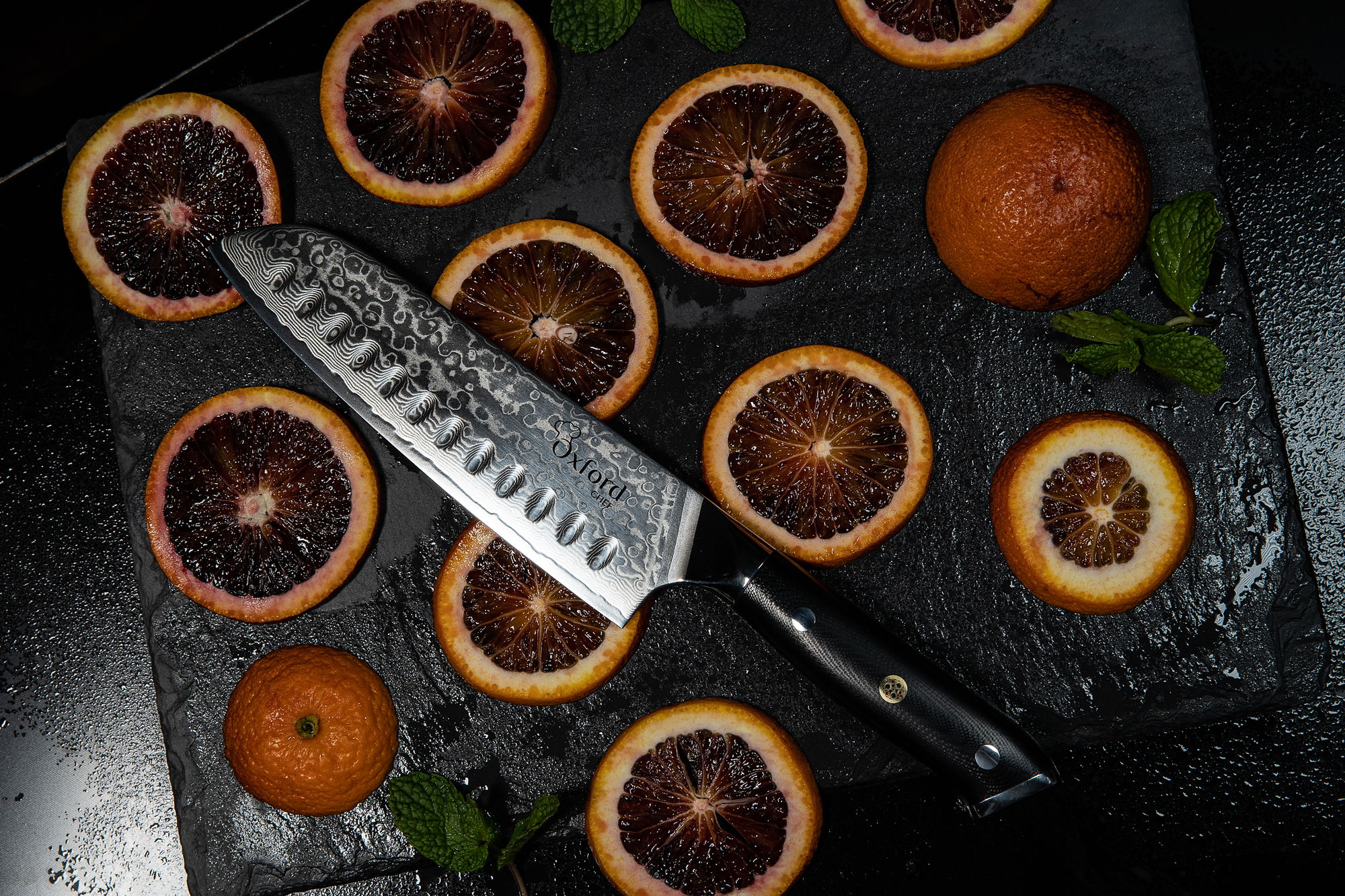 Beauty and Brawn
Forged from a solid slab of steel, this knife boasts a true full-tang for ultimate durability. Radically hardened with our revolutionary cryogenic nitrogen cooling process, this blade is solid with an incredible 62+ on the Rockwell hardness scale. Clad with 33 layers on each side by genuine Damascus steel, the gentle rolling wave patterns are unique to each blade and intrinsic to the steel- not merely stamped or etched on like many imitators.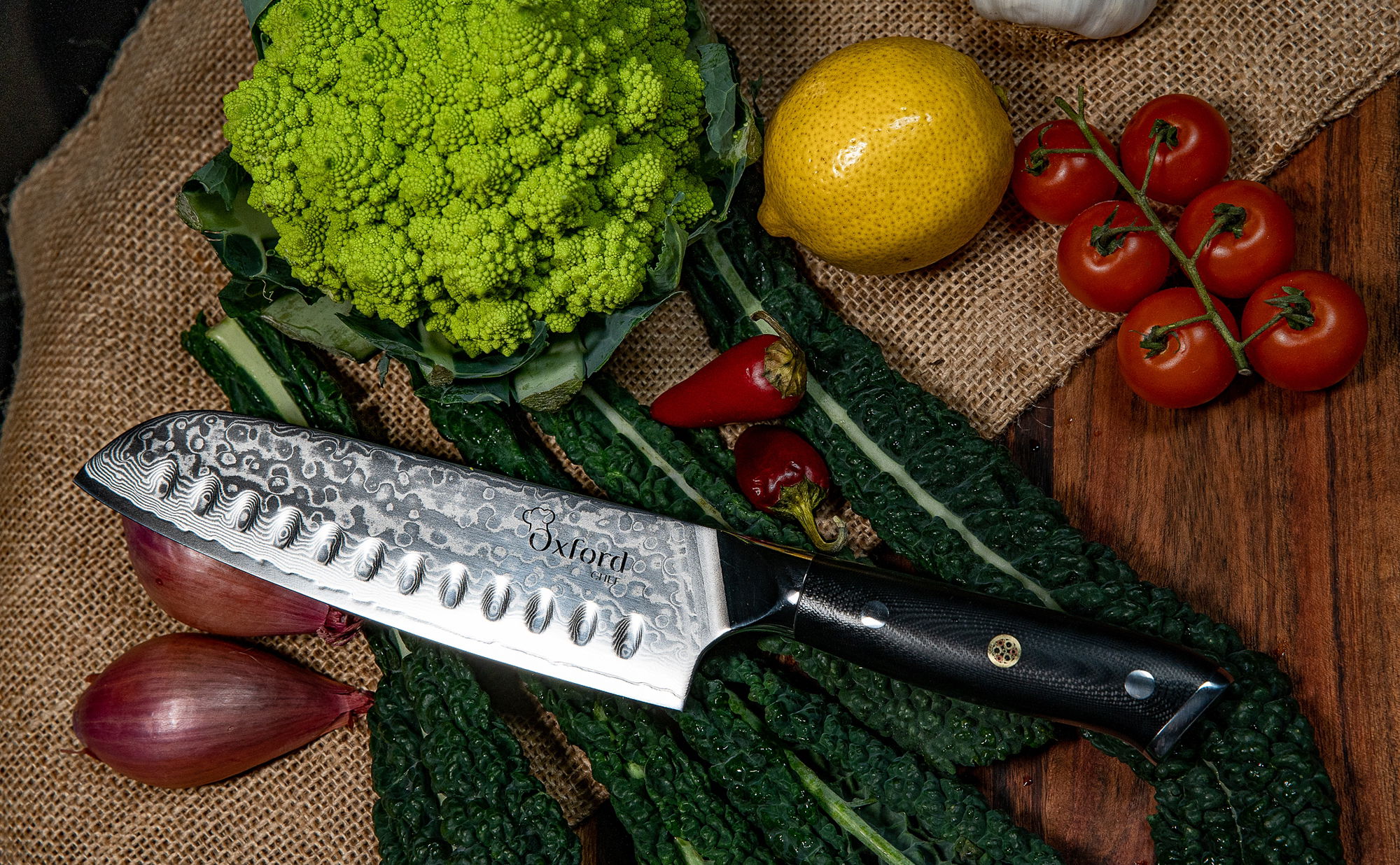 Geometrically Perfect and Scary Sharp
The angles of this blade represent the pinnacle of design and the accumulation of millennia of Santoku knife making evolution. Finished to a mirror polish of within an astounding 8-12 degree angle per side using the traditional 3-step Honbazuke method, this blade is viciously sharp. The agile 7 inch "sheepsfoot" blade is designed specifically for straight cutting tasks such as chopping, mincing, dicing, and slicing.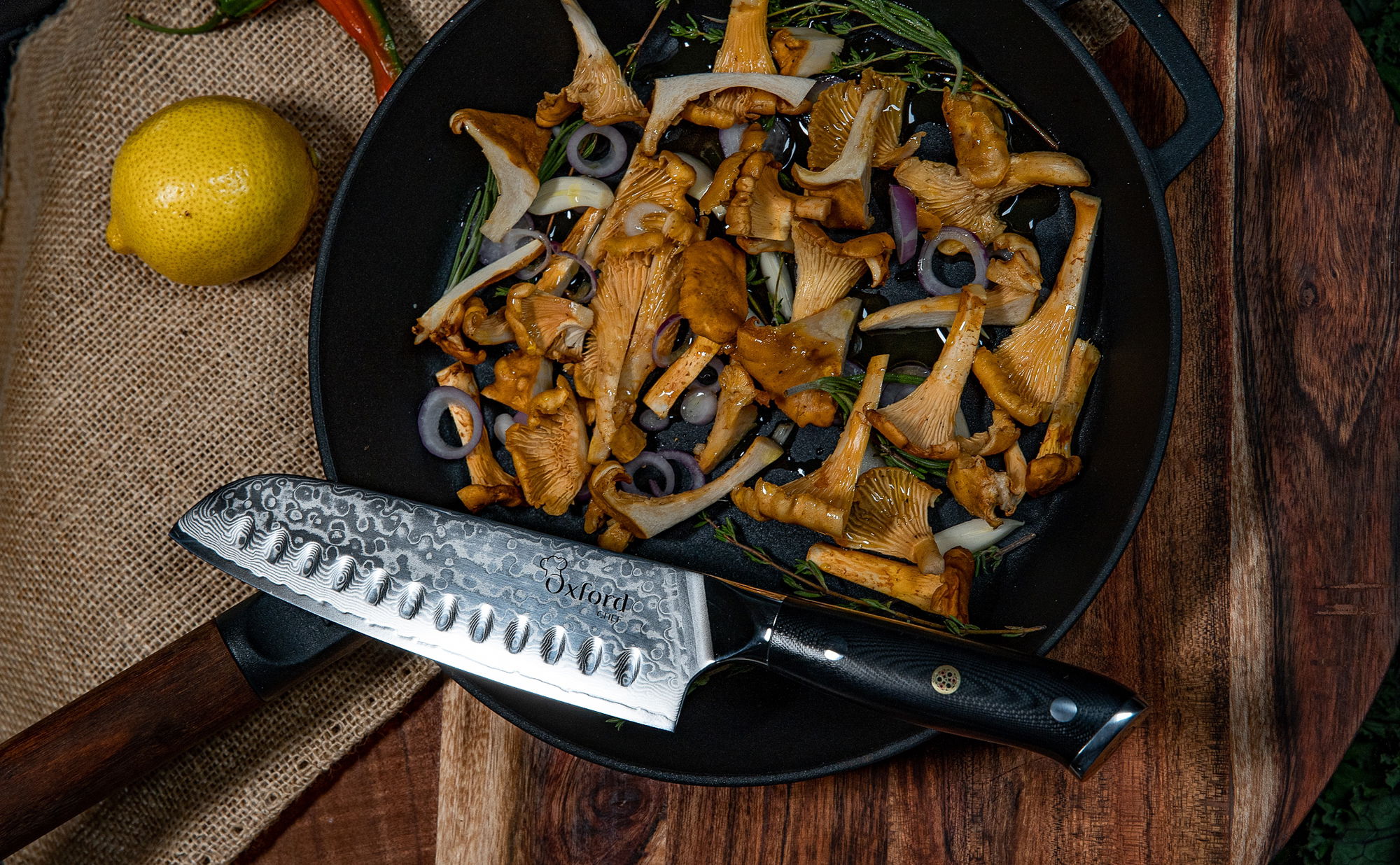 Performance, Comfort, & Beauty
Military grade ergonomic G-10 handle is immune to cold, heat, and moisture. Nonporous and germ/bacteria resistant. This bolster allows easy access to sharpen the entire blade down to the blade heel. Optimal knuckle clearance gives room for use without knuckle interference. Rounded handle and tapered pinch-grip bolster encourage natural handling with perfect balance. Rosetta rivet adds a cherry on top to this magnificent culinary tool.