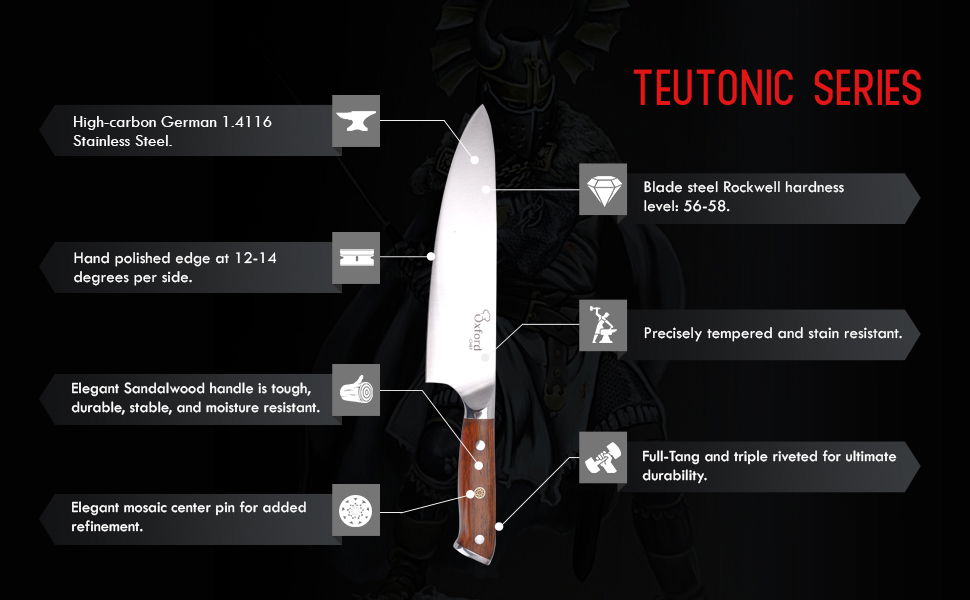 Ancient Inspiration. Modern Design
As the name suggests, the Teutonic Series is inspired by the famous (and quite stylish) Medieval German knights.


German steel has been at the forefront of knife making for centuries providing stain resistance and a great balance between hardness and ease of sharpening.


Hand polishing at 12-14 degrees per side, precise tempering, and heat treatment give this set a sharp, durable, and reliable cutting edge.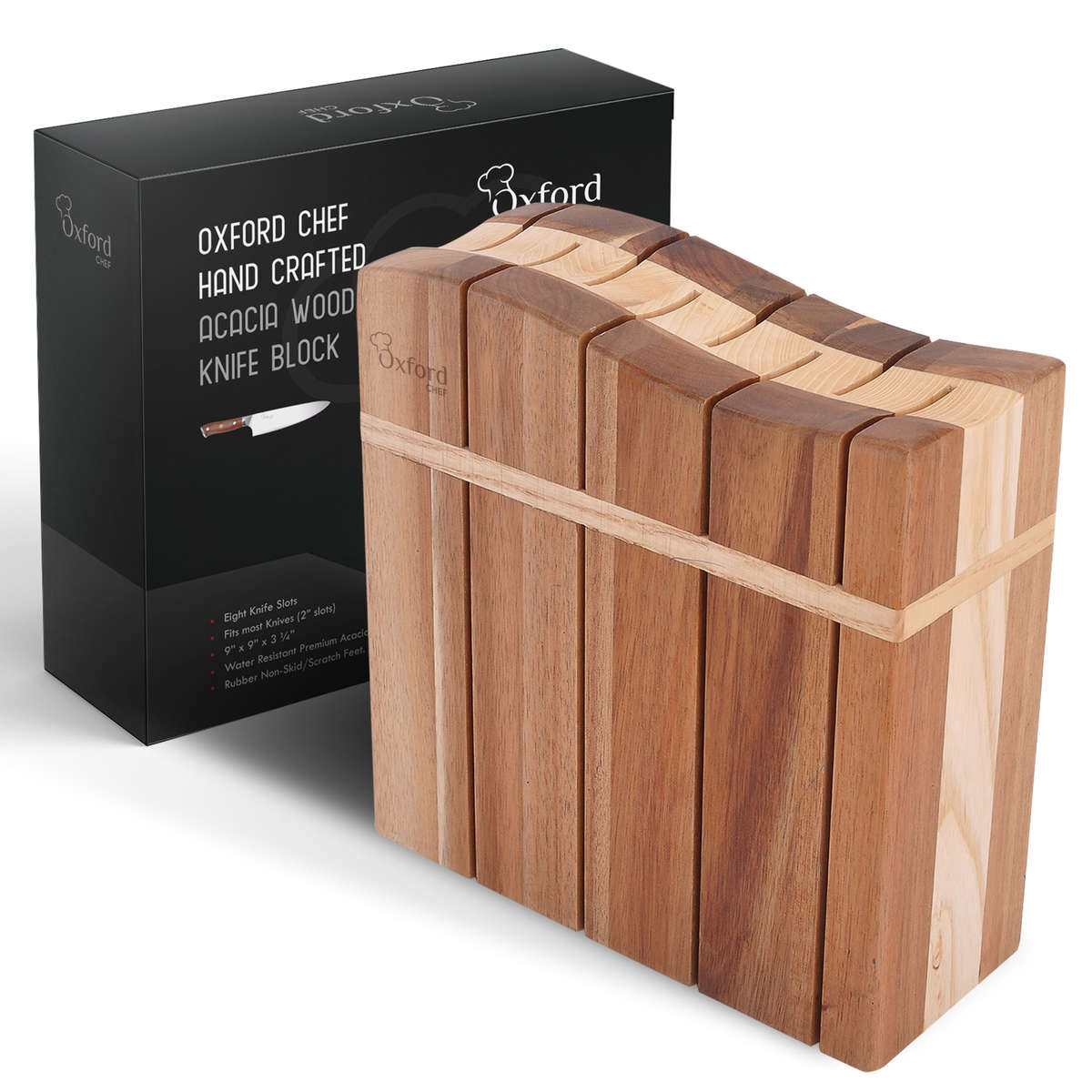 Hand-Crafted Luxury Knife Block
Housing your knives in style, this hand-crafted Acacia wood knife block is made from water-resistant premium Acacia hardwood.


Eight knife slots provide one slot for each of your knives allowing plenty of room and space to work.


Rubber non-skid and scratch-free feet will protect both your knives and the counter that they rest upon.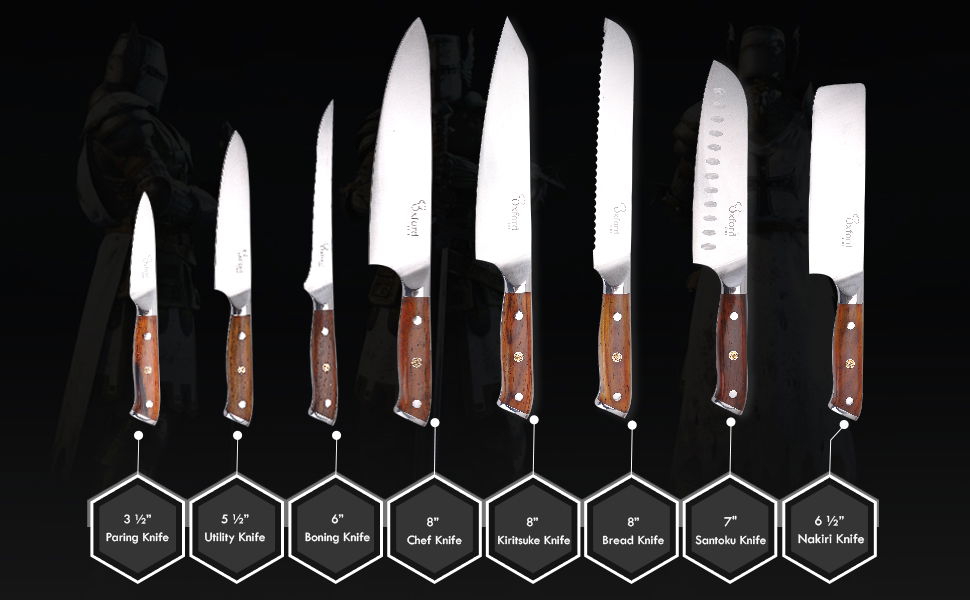 Performance, Comfort, & Beauty
An Ergonomically designed premium sandalwood handle combines with a tapered "pinch-grip" bolster to make this series a joy to use. Finely crafted with attention to details including it's signature rosetta style mosaic center pin coupled with Full-tang and triple rivets for both beauty and brawn to make this work of art into a workhorse of the kitchen.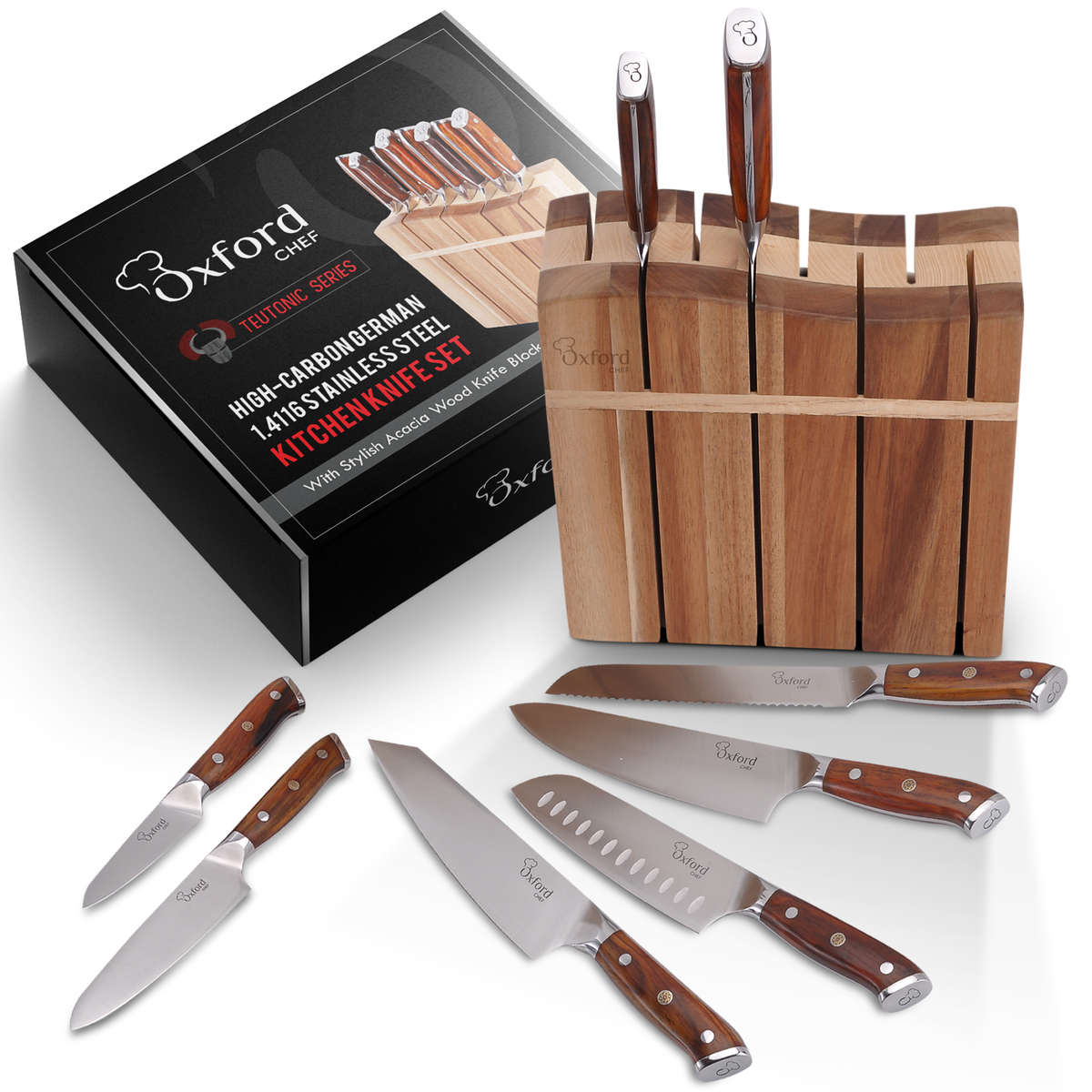 Set Includes:
Wooden Block
8" Chef Knife
8" Kiritsuke Knife
8" Bread Knife
7" Santoku Knife
6.5" Nakiri Knife
6" Boning Knife
5.5" Utility Knife
3.5" Paring Knife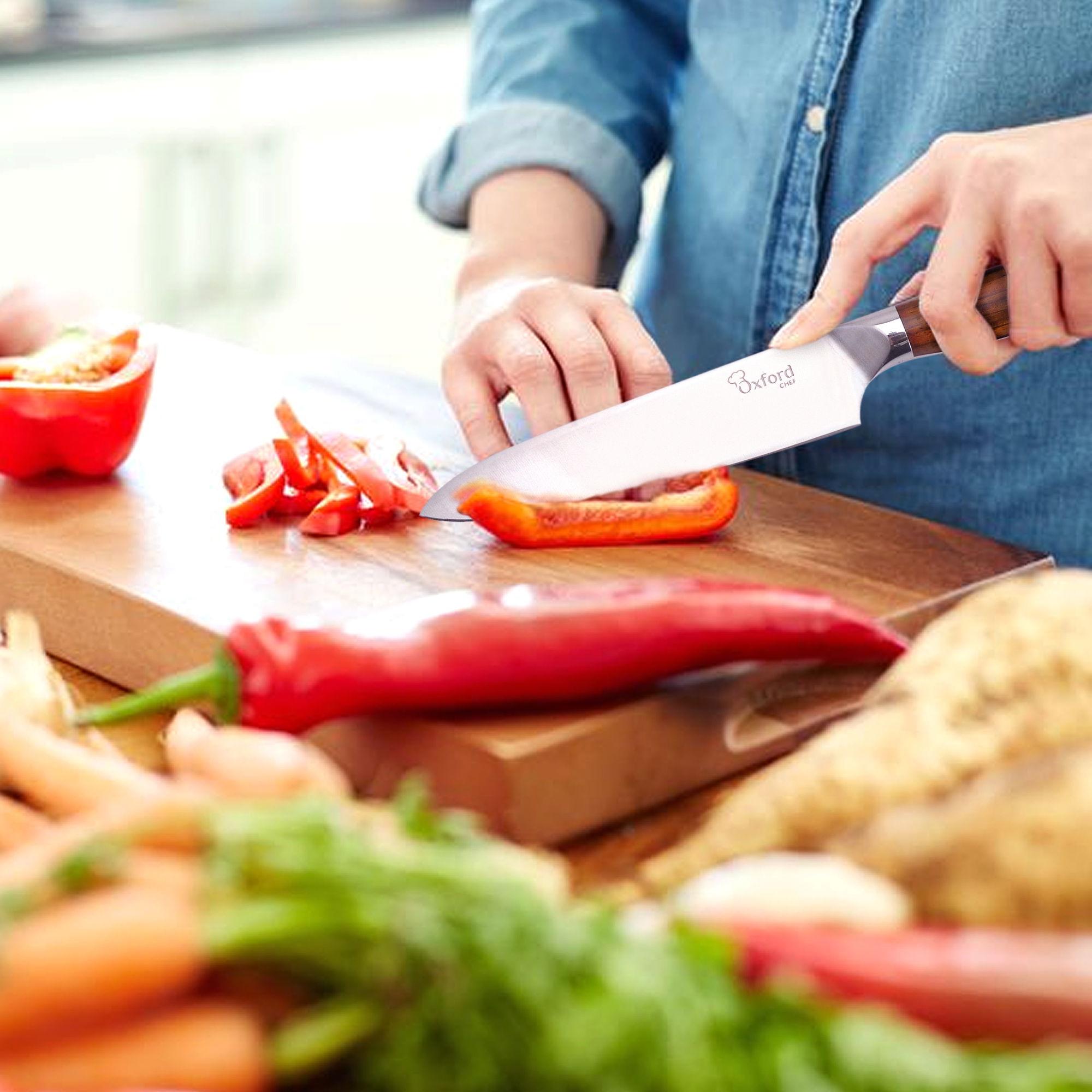 Your Knife For Life
Oxford Chef makes knives that stand the test of time and so does our commitment to you. Our no questions asked replacement or refund policy protects you for life from any possible defect. Try it now, 100% No-Risk Purchase