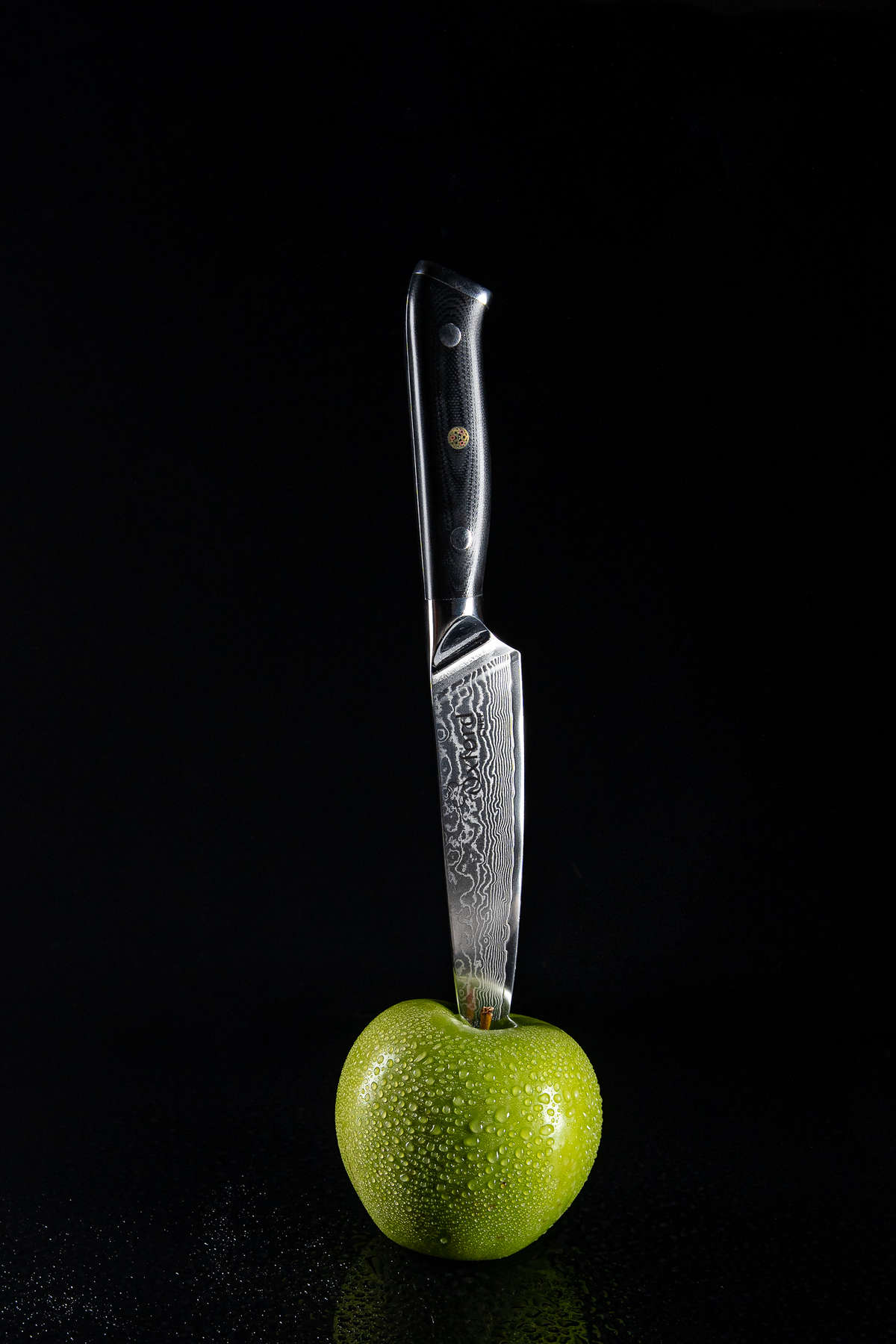 A good utility knife is an essential to any kitchen and the Oxford Chef 6 inch Damascus Steel utility knife is the one that you want.


Masterfully crafted from the finest materials, the Oxford Chef 6 inch utility knife is sure to be a faithful servant to you for many years to come.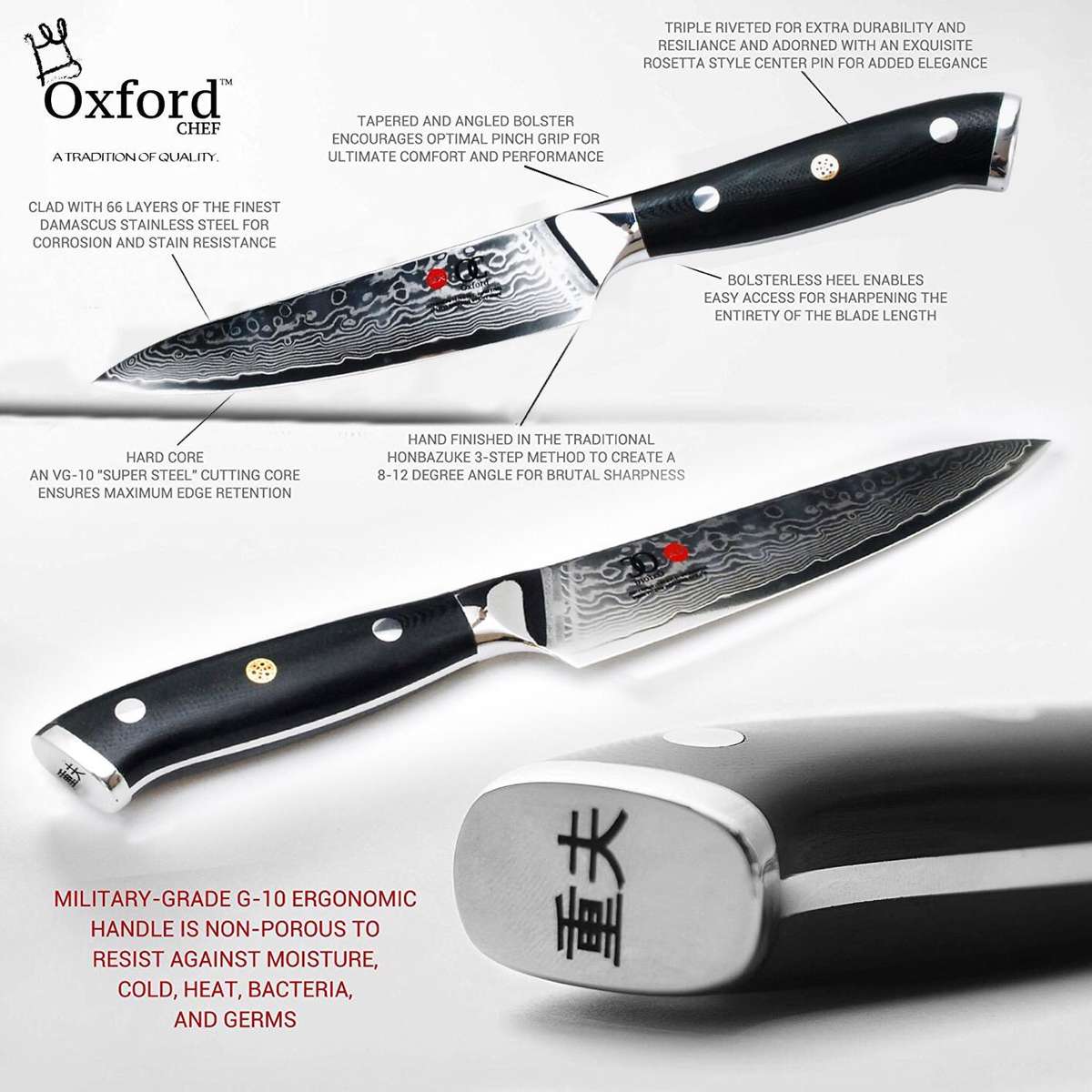 Beauty and Brawn:
Forged from a solid slab of steel, this knife boasts a true full-tang for ultimate durability. Radically hardened with our revolutionary cryogenic nitrogen cooling process, this blade is solid with an incredible 62+ on the Rockwell hardness scale. Clad with 33 layers on each side by genuine Damascus steel, the gentle rolling wave patterns are unique to each blade and intrinsic to the steel- not merely stamped or etched on like many imitators.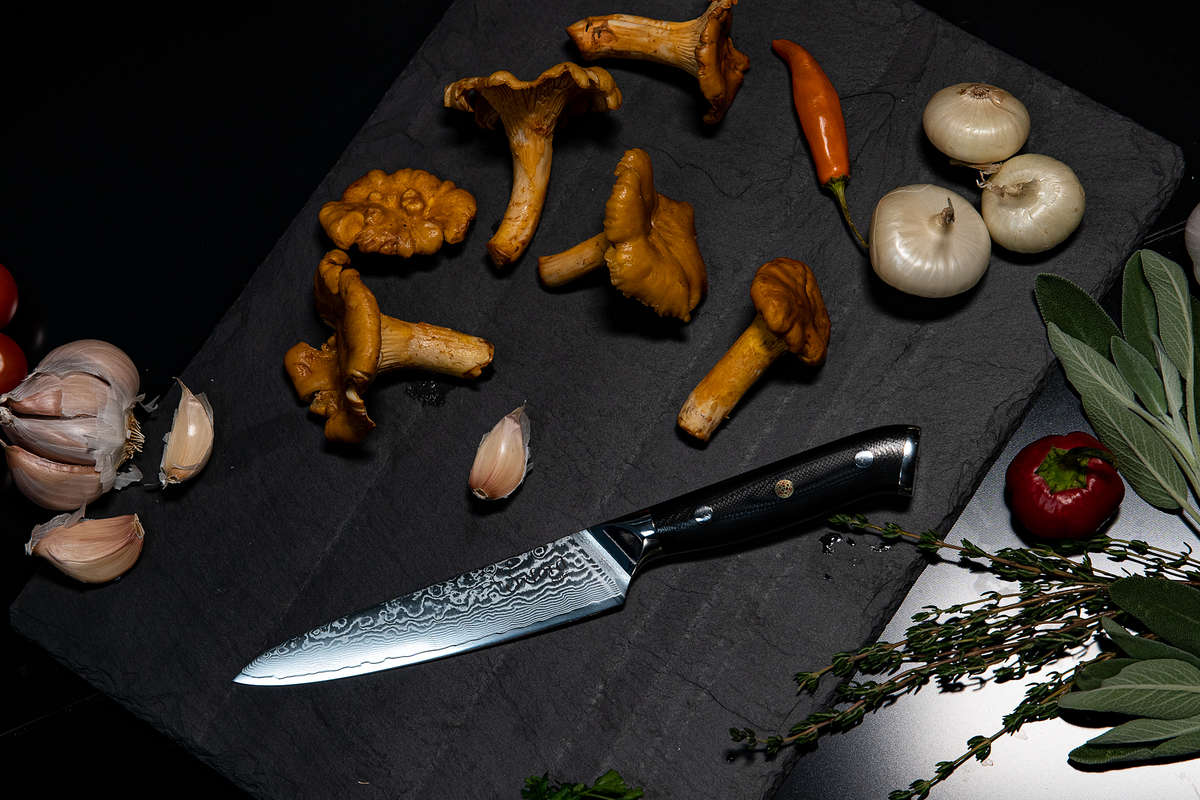 Geometrically Perfect and Scary Sharp:
The angles of this blade represent the pinnacle of design and the accumulation of millennia of utility knife making evolution. Finished to a mirror polish of within an astounding 8-12 degree angle per side using the traditional 3-step Honbazuke method, this blade is viciously sharp. The 6 inch blade of this knife is ideal for peeling, paring, and coring fruits and vegetables, deveining shrimp, and precise cutting on smaller ingredients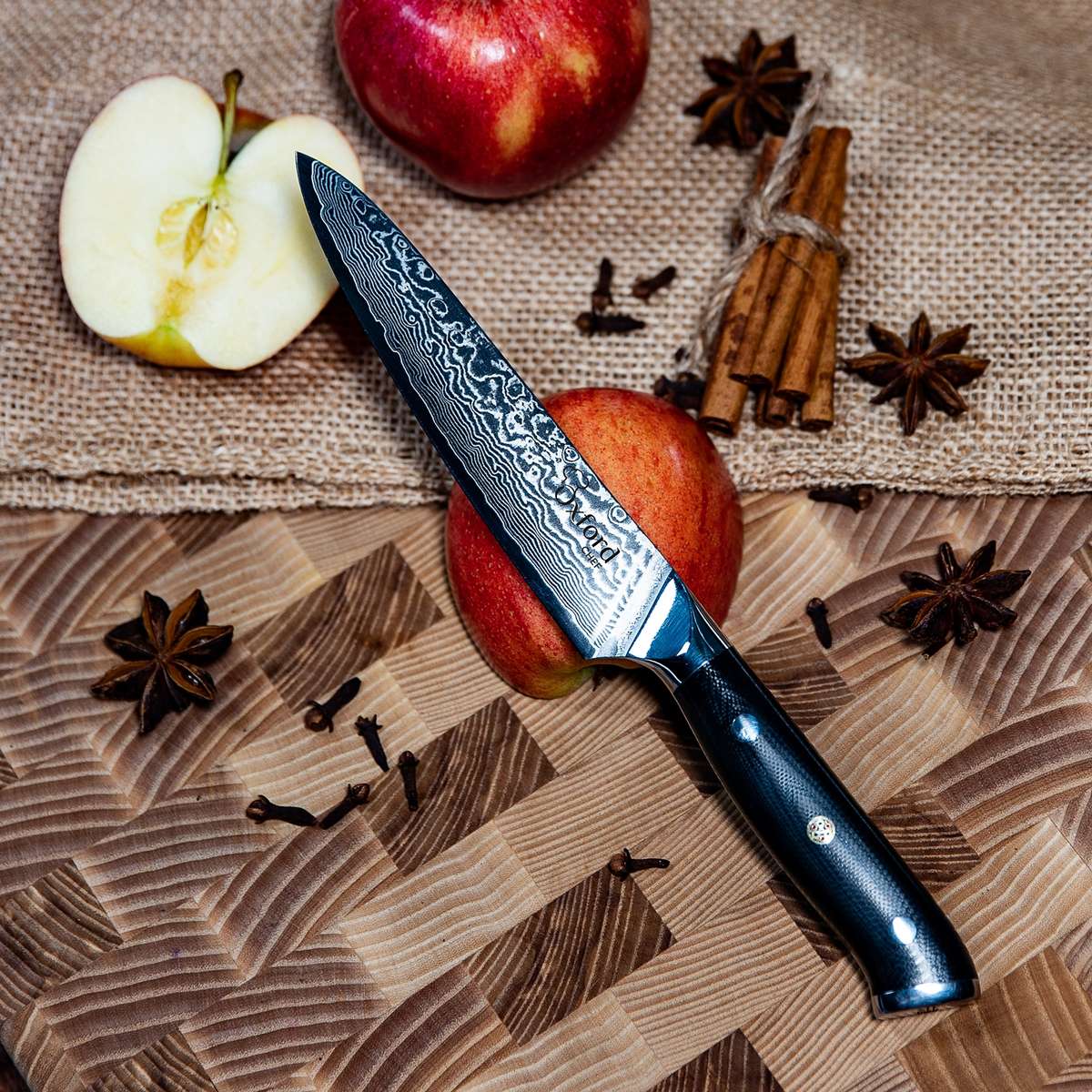 Performance, Comfort, & Beauty:
Military grade ergonomic G-10 handle is immune to cold, heat, and moisture. Nonporous and germ/bacteria resistant. This bolster allows easy access to sharpen the entire blade down to the blade heel. Rounded handle and tapered pinch-grip bolster encourage natural handling with perfect balance. Rosetta rivet adds a cherry on top to this magnificent culinary tool.